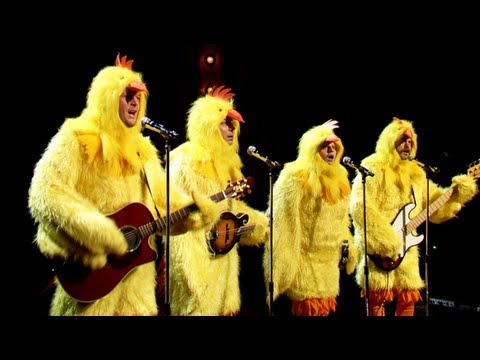 Posted Friday, March 29th 2013 @ 11am
Jimmy Fallon recruited Parks & Rec star Nick Offerman and country singer Blake Shelton to spoof The Lumineers. They are known as The Chickeneers.
Dressed in chicken outfits that would enrage Peter Griffin, the Chickeneers performed an all clucking version of Ho, Hey.